4 Ways to Avoid PPE Skin Damage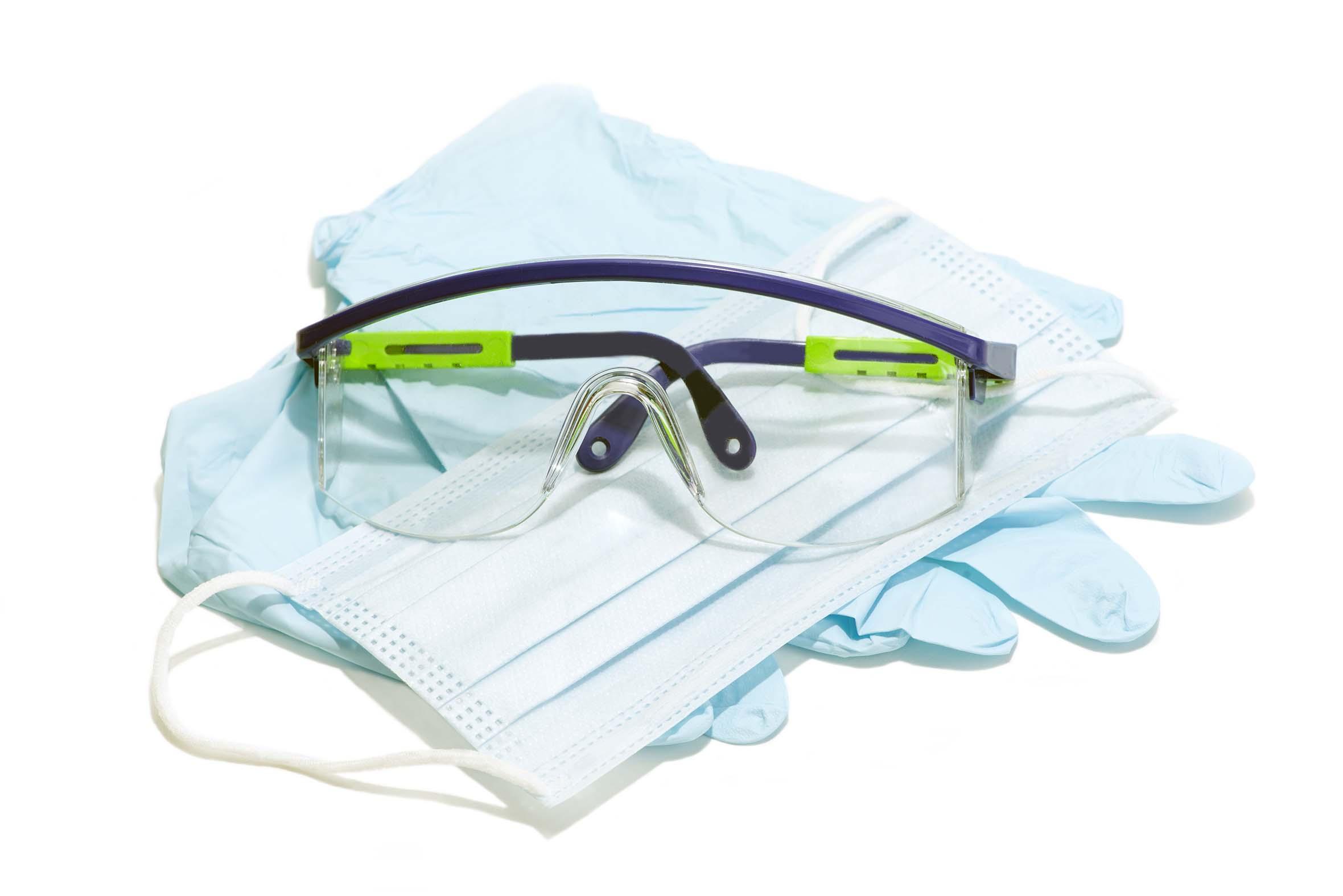 Personal protective equipment (PPE) can become the cause of facial skin irritation and injury if you are wearing it for long periods of time without any barrier between your skin and the PPE. Here are some of the suggested solutions that will help you avoid PPE skin damage and continue performing the exemplary work that you are doing as a frontline health worker, essential worker, or simply someone who wants to comfortably wear PPE for long durations of time.
Bioderm Faceplate Strip – Safeguard against PPE Skin Irritation
Bioderm has introduced one of the most effective and comfortable solutions that acts as a skin barrier when you are wearing PPE on the job or on the go. The Bioderm Faceplate Strip will safeguard you against potential PPE skin irritation and injury while you are wearing an N95 mask, face shield, and protective eyewear.
The Faceplate Strip from Bioderm is designed to protect your nasal bridge and cheekbone area because these facial areas are most likely to experience constant friction against the tough PPE material. One strip can work for up to 24 hours, and you can comfortably apply it just once to serve an entire workday's protection for your skin.
Some of the key benefits of the Bioderm Faceplate Strip for your facial skin include:
Made in the USA, conforming to the highest quality standards
Crafted using hypo-allergenic, proprietary hydrocolloid material
Ability to absorb moisture
You can use it safely even if you are allergic to tape
Easily removable with soap and water
100% non-rubber and non-latex
Regular Skin Care Do's and Don'ts for PPE Users
If you are a frontline healthcare worker or industrial worker using personal protective gear, consider these basic do's and don'ts to protect against PPE skin damage:
Use a hand cream twice a day to protect your skin against the irritation from repeated soap and sanitizer use
Apply a moisturizer every night to boost the barrier function of your skin
Avoid wearing false lashes, acrylic nails, and jewelry when you are using PPE
Avoid wearing foundation or other heavy makeup because these could soil your protective equipment
Protection against Pressure-related Skin Injuries
When you are using an N95 respirator or other kinds of tight-fitting PPE on the job, it may sometimes cause indentations on your skin and occasionally even create bruising or skin breaks. To protect against this type of PPE skin irritation and injury, consider applying a skin barrier cream containing zinc oxide.
But consult your dermatologist before using these advanced medical creams or lotions. If you have developed a pressure bruise, you may apply an arnica gel patch at night for an early resolution of the wound.
Protection against Acne Resulting from PPE Use
Your PPE may cause friction or pressure on your facial skin due to continuous pressure. This could lead to obstructions in your skin's pilo-sebaceous unit and cause acne. Some skin care experts call it "acne mechanica" or even "maskne" to highlight this condition.
To prevent these types of acne breakouts, use a salicylic acid based skin care product to gently exfoliate your facial skin. And avoid the use of heavy makeup. Remove the sunscreen or makeup every night before you sleep.
Looking for a reliable, safe, and effective way to reduce irritation? BioDerm has a solution.
Choose Bioderm Faceplate Strips for Skin Protection
America's frontline healthcare workers and others who wear PPE deserve the best possible care and protection for their own health and well-being. Hospitals, clinics and other medical centers should order Bioderm Faceplate Strips for their skin protection. You can also place your order as an individual for your personal skin care.
Dial 888-412-9329 or order online to get your own BioDerm Faceplates now!