Assistance for Customers Impacted by the COVID-19 Virus Situation
Our cultural credo is, "a compassionate solution-oriented company with a commitment to caring". We are aware of the impact the Coronavirus (COVID-19) is having on your/our families and the community and want you to know that employee and consumer health is our top priority. As such, we are taking the necessary and extra precautions with regards to the cleanliness of our facilities and the monitoring of the health of our employees. We are following the advisements and recommended best practices from the Centers for Disease Control (CDC). Our Men's Liberty product is Made in the USA and fully assembled inside our Florida facility. We do not anticipate any interruptions in providing you with your incontinence supplies, but are monitoring the situation in real time and will notify you if there's a change. If you have any questions, please contact our Customer Care Team at 1-800-814-3174.
For additional information about COVID-19 visit the Centers for Disease Control at cdc.gov.
Sincerely,
Gaet Tyranski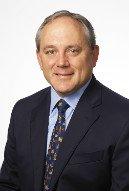 President & CEO