How can I talk to my doctor about incontinence?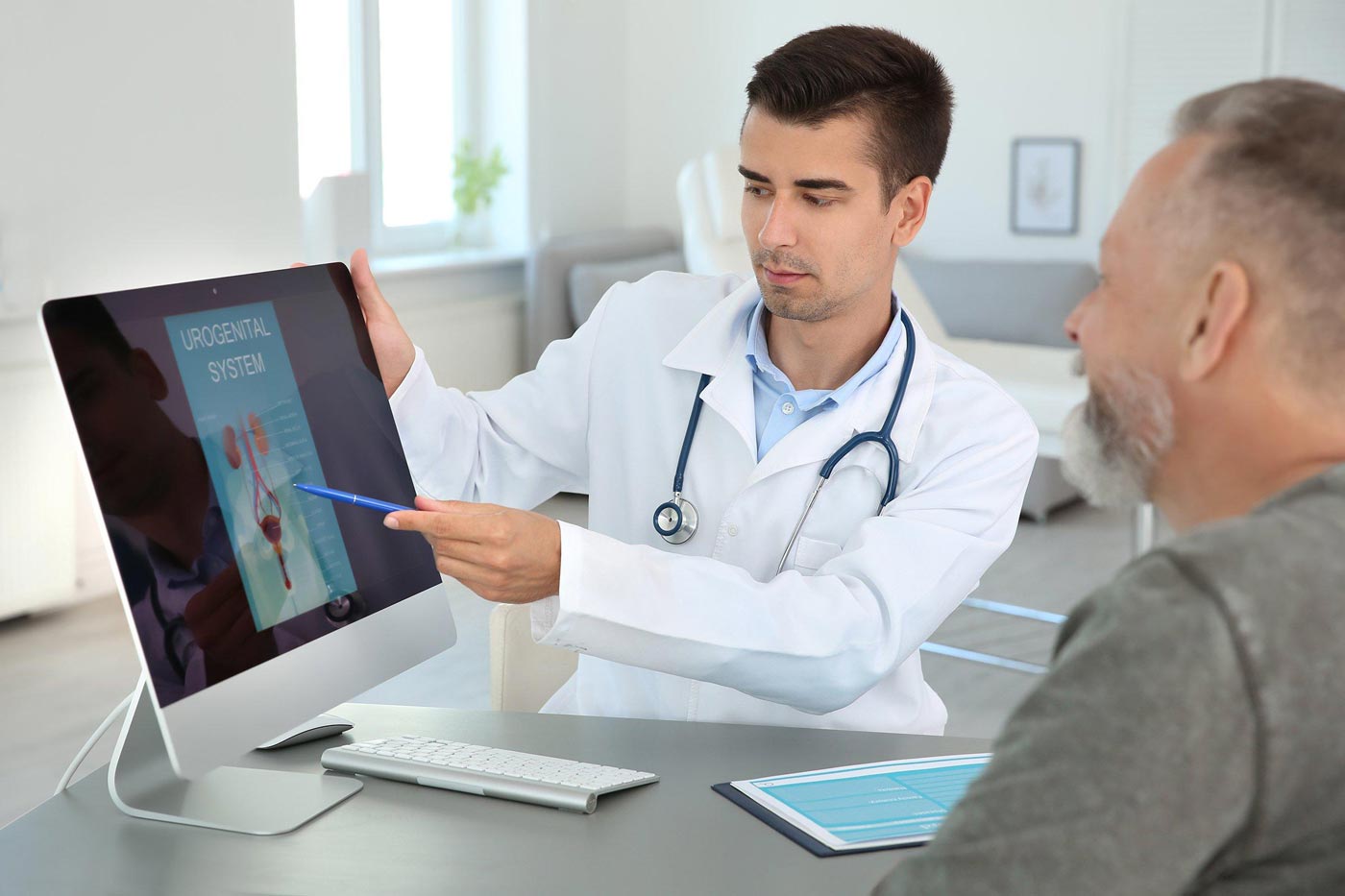 Sometimes, admitting to yourself that incontinence might be a problem is hard. Having to say it out loud, even to your doctor can feel nearly impossible. Here's why you should talk to a doctor about incontinence, and how…read on.
Help is available
Incontinence is surprisingly common. Still, men don't want to talk about it. Unwillingness to talk about it makes the problem feel bigger because there are no opportunities to explore solutions. Today there are many options that can improve or eliminate incontinence symptoms. When you decide to talk with your doctor you will get the information and help you need so you can get back to what you enjoy without the constant fear of leaks and accidents.
Talking to your doctor
Start by recognizing that incontinence is a medical diagnosis. Separate what is happening with your body from who you are. Incontinence may require some changes in how you plan your day, but it does not change your accomplishments or the essence of you. When you talk with your doctor, be as specific about symptoms and patterns as you can be. Include
How often you leak or have accidents.
Any patterns, for example, when are accidents most likely?
Any other changes you have noticed with your health.
How incontinence has impacted your activities of daily living.
Any medications you have been taking.
What your treatment goals are.
Many doctors recommend keeping a bladder diary to record and track patterns. Even if you aren't ready to talk with your doctor you can begin keeping such a diary. Your doctor will be able to work with you on the most appropriate plan if he or she has all the relevant information.
Be willing to advocate for yourself
It may be embarrassing to talk to a doctor about incontinence but having accidents is probably more embarrassing. Let finding relief be the "why" that pushes you past the "how" of having the talk.  Make notes to reference during your appointment if that feels helpful. If getting the words out still feels impossible, try letting your doctor start the conversation. Send a message through the confidential patient portal. Describe your symptoms and ask for an appointment. Your doctor will know why you're there when you arrive. You'll just need to prepare yourself to answer questions.
Men's Liberty is here for you when you're ready. Stop worrying about accidents and start enjoying an active life again. The Men's Liberty Male External Catheter is covered by more than 3,000 insurance plans and offers up to 24-hours of worry-free protection. Help is available. Men's Liberty was designed with your freedom and dignity in mind. It's time to act. Call us today.