How can you manage incontinence while in cancer treatment?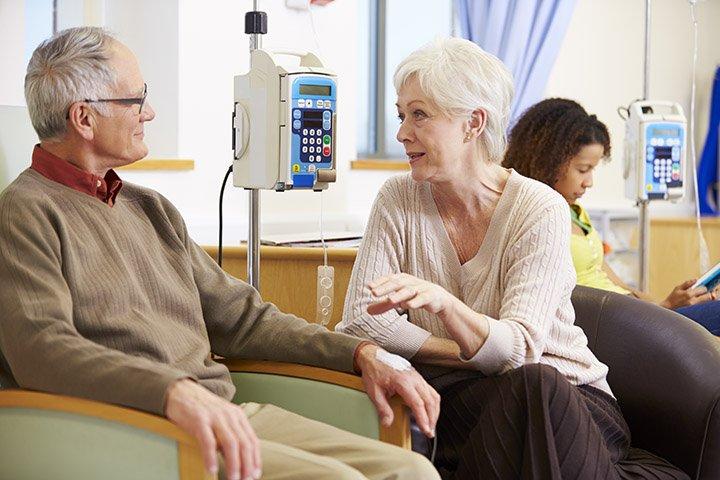 Certain kinds of cancer, such as prostate, and cancer treatments like radiation, surgery and chemotherapy increase the risk of incontinence. Managing incontinence while in cancer treatment can feel daunting. It can be helpful to keep some perspective.
Can you manage incontinence while in cancer treatment?
The vast majority of men will regain full control of their bladders. 
Talk with your doctor
As you consider cancer treatment options, talk with your doctor about rates of bladder control recovery among other patients. Your doctor should be able to help you understand how treatment will impact your urinary system and what you can expect in the near and short term. If you are not able to get clear answers, talk with another healthcare provider. Your doctor may also prescribe medication or suggest lifestyle changes that improve incontinence symptoms.
Consider physical therapy
A physical therapist can help you learn to do Kegel exercises effectively. Kegel exercises strengthen the pelvic floor and can improve the symptoms of incontinence. The therapist may also use biofeedback to help you isolate and control the muscles that hold urine.
Take advantage of good days
Men's Liberty Male External Catheter keeps you dry and leak free for up to 24 hours. Take advantage of the good days with Men's Liberty. Our secure, easy to use system makes it easy to do what you want to do without having to worry about running to the bathroom or changing clothes. 
Men's Liberty is designed with your freedom and dignity in mind. Enjoy feeling confident and in control again. Our system takes the worry and stress of incontinence off your mind. Get a handle on what you can control with Men's Liberty. Stay confidently dry.
Men's Liberty is covered by Medicare, VA/Tricare and over 3,000 insurance plans. You may qualify for Men's Liberty at little or no out of pocket cost. Give us a call. We'll handle all paperwork, claims and billing. That's one less thing you have to think about, so you can focus on your recovery. Living with incontinence is common with certain types of cancer. How you manage incontinence can make a big difference in your quality of life. Choose Men's Liberty for more comfortable days and nights.