How does incontinence affect other health?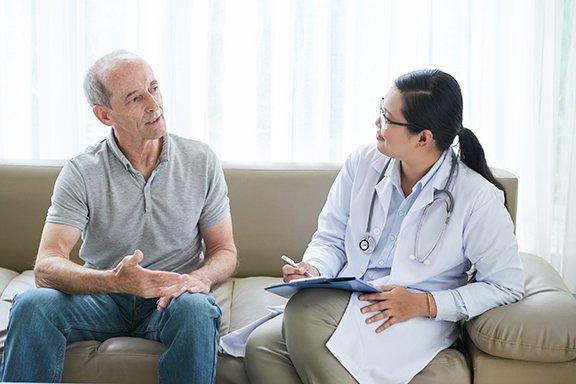 Can incontinence affect health? Living with incontinence can have an impact on your overall health, particularly your emotional health. Knowing what to expect can help you improve and protect yourself. It is possible to enjoy a good quality of life with incontinence. These tips can help.
Incontinence can increase stress levels
It is estimated that nearly half of people managing incontinence do not seek treatment. Although talking to your doctor may feel embarrassing, ignoring the problem can make things worse. The constant fear of accidents and the isolation that often results is a common cause of depression, anxiety, stress, and frustration. Today there are a number of treatment and management options that reduce or eliminate the symptoms of incontinence. Talking with your healthcare provider can help you develop a plan that works for you. You may even find that you feel confident enough to get back to the activities you enjoy. Many men have traded in stress and worry for the secure protection of Men's Liberty. Men's Liberty is a dignified alternative to diapers and condom catheters. Enjoy discreet, stress-free protection all day and all night with Men's Liberty.
Incontinence can impact your physical health
If you are living with overactive bladder or urge incontinence, rushing to the bathroom can put you at risk for falls. The danger is especially great at night. Again, incontinence is treatable. Not seeking treatment can lead to additional challenges such as broken bones and bruises that come with tripping while rushing to the bathroom. 
Incontinence impacts skin health
Exposure to excess moisture can put your skin at risk for rash, irritation, and infection. You are at greater risk when your incontinence is untreated or if you use absorbents. Men's Liberty offers an alternative option that keeps you dry, and your skin protected for 24+ hours. Our unique, external catheter uses a proprietary, skin-friendly adhesive. Enjoy superior protection that will not leak or pop-off, even when you're active.
Millions of men are living with incontinence. Unmanaged, the impact can be devastating. Incontinence can affect health, especially mental health. Constant worry about leaks and accidents, self-imposed social isolation, falls and feeling a loss of your sense of self are just some of the challenges. Choose to meet the challenges head-on by developing an incontinence management plan that helps you protect your health and your sense of self. Men's Liberty can help you get your bladder off your mind, so you can get back to your life. There are other things you want to do and think about – you can with Men's Liberty. Call today to learn about our dignified option for managing male incontinence.