67% of Caregivers say Managing Incontinence is Hardest Medical Task!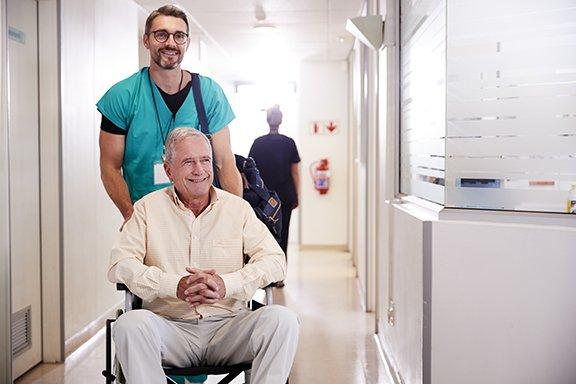 I saw these shocking statistics from caregivers in a recent edition of the Boston Globe and consequently just had to share! In fact, caregivers make an amazing contribution to our healthcare system and to their loved ones. However, it's no small thing to be a caregiver and anything we can do to ease their burden is welcome!
So I was appalled to hear that the most difficult task for most caregivers is dealing with incontinence supplies. In fact, it just doesn't have to be that difficult, if you're using the right products!
Most difficult medical tasks rated by the caregivers:
67%: Use incontinence equipment, supplies, administer enemas

66%:

Do wound care (bandages, ointments, prescription drugs for skin care, or to treat pressure sores or postsurgical wounds) and ostomy care

61%:

Manage medications, including IV and injections

53%: Prepare food for special diets

39%: Help with assistive devices for mobility like canes or walkers

49%:

Operate medical equipment (mechanical ventilators, oxygen, tube feeding equipment, home dialysis equipment, suctioning equipment)

36%: Operate durable medical equipment (hospital beds, lifts, wheelchairs, scooters, toilet or bath chairs, geri chairs, for example)

36%: Use meters/monitors (thermometer, glucometer, stethoscope, weight scales, blood pressure monitors, oxygen saturation monitors), administer test kits, use telehealth equipment
But, who exactly are these caregivers?
According to the Boston Globe survey, caregivers are a mixed bunch. For instance, they are:
Female: 58%
Median age: 56
Married: 67%
Working: 47%
Not working: 17%
Retired: 27%
Disabled: 9%

Whether your a full time caregiver, juggling caregiving and employment or just looking for a better option for yourself, consider changing how you manage urinary incontinence – and save hours every day with an easier option!

{{cta('7648184e-874e-4ad2-824d-e9abad418723')}}

SOURCE: Home Alone: Family Caregivers Providing Complex Chronic Care