Living With an Indwelling Male Urinary Incontinence Catheter During COVID-19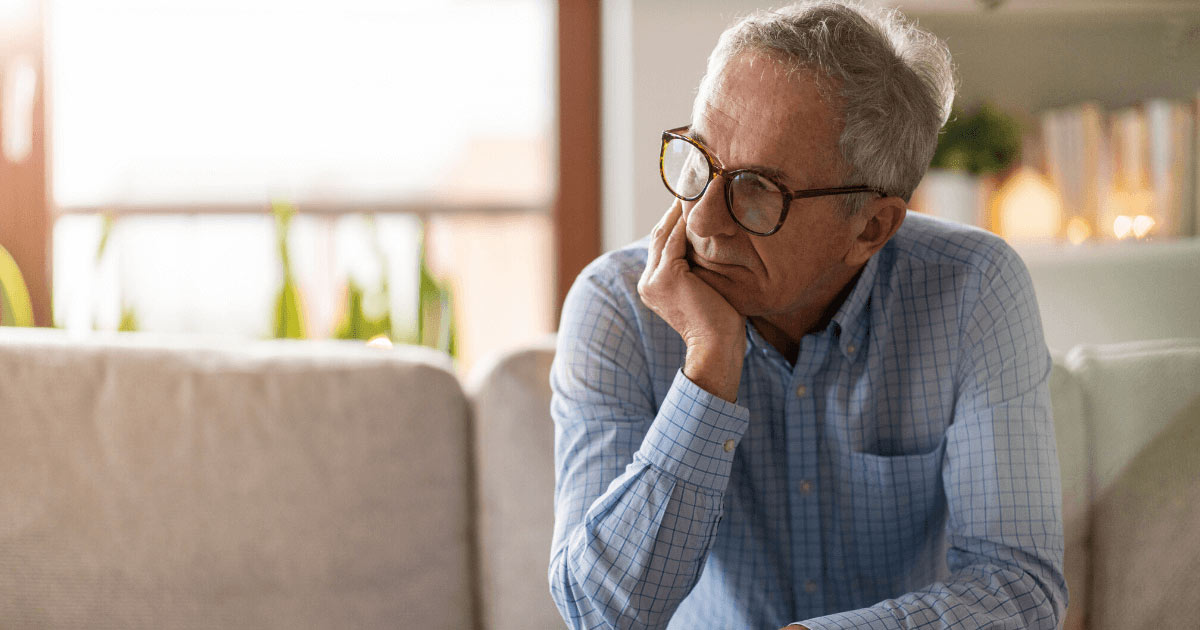 Living with a male urinary incontinence catheter is not easy. It takes time to get used to it. But once you have established a routine and figured out how it functions, you won't even notice it's there.
The only situation that can upset the harmony of your life with a male urinary incontinence catheter is if you get a blockage or an infection. Catheter Associated Urinary Tract Infection (CAUTI) can cause blockages and infections, especially for those with long-term suprapubic or urethral indwelling catheters.
As you can imagine, this experience can be painful. Generally, you'd need to see your doctor so he can change your male urinary incontinence catheter. The treatment involves a course of intravenous fluids and antibiotics, and a stay in the hospital for a few days.
The Problem With Traditional Male Urinary Incontinence Catheters
The COVID-19 pandemic has made the process of visiting an Emergency Room significantly challenging. Hospitals are the last place you want to be in right now because a) the risk of contracting coronavirus is high in such places, and b) doctors and healthcare workers are often busy battling this crisis. You may have heard experts even dissuading individuals from going to the ER unless it is absolutely necessary.
Of course, any complications with your catheter can turn into a severe emergency so you will have to risk a visit. But you can significantly reduce the likelihood of such a scenario with the use of Men's Liberty.
What is Men's Liberty?
Men's Liberty is a urine collection device that helps prevent the most common catheter-related complications. With Men's Liberty, you can avoid unnecessary trips to the hospital, ongoing reliance on antibiotics, and painful catheter changes due to blockages.
Men's Liberty is an external urinary collection device that you can apply without any help from a professional nurse or caregiver. The unit fits comfortably over the urinary opening and a pouch that fits discreetly inside your underwear collects the urine.
Unlike traditional male urinary incontinence catheters, Men's Liberty provides less discomfort and hassle to manage. This non-invasive device doesn't involve any insertion of tubing through the urethra, thus reducing the chances of getting catheter blockages, bladder spasms, and infections.
Why Men's Liberty Is Recommended By NAFC & Thousands of Doctors Nationwide
Men's Liberty has provided substantial benefits to patients across the country. Since it doesn't need to be inserted to collect urine, there is less risk. You can avoid catheter blockages, urinary tract infections, and even discomfort.
This means the patient doesn't have to keep going to the doctor to have their catheters changed. Or even continue taking different antibiotics. All these factors contribute to the overall happiness and wellbeing of the user. Not to mention the increased ability to socialize with reduced levels of stress!
Order Your Men's Liberty Starter Pack Today
With 20+ years of clinical backing and thousands of satisfied men, Men's Liberty is the only product of its kind. In fact, it's the ONLY male urinary incontinence catheter product you'll ever need! Call today at 866-414-2369 to learn more or order directly online.