When you just have to go: How can I maintain an active lifestyle with incontinence?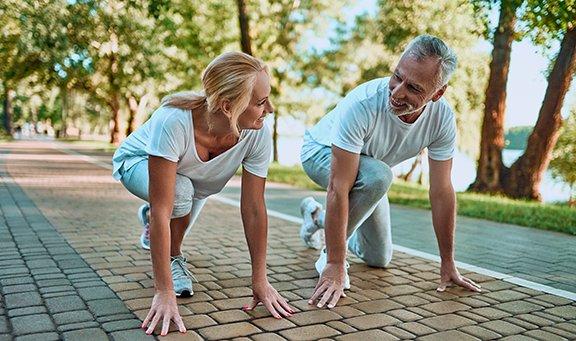 Millions of active, vital men are living with incontinence. You can too. There are more options than ever before for staying on the go and free from accidents. Many men rely on Men's Liberty to maintain an active lifestyle with incontinence. Here's why…
Men's Liberty is discreet
Unlike absorbents, Men's Liberty Male External Catheter is invisible under clothes. Dance, bike or hike without worry about bulkiness, wetness or odor. No one will know you are using Men's Liberty. You can even wear shorts with confidence. Leave the bulky changing bag at home. Men's Liberty gives you back the freedom to be spontaneous.
Long-lasting protection
Enjoy up to 24-hours of protection with Men's Liberty. Apply in about two minutes and stay confident and dry all day and all night. Simply empty the collection unit when convenient and stick around for the fun. With Men's Liberty, you don't have to map out all the bathrooms or race out of the room to avoid accidents.
Men's Liberty offers safe, secure protection
Indwelling catheters increase your risk of urinary tract infection. Condom catheters and absorbents can compromise skin health. Men's Liberty is different. We use an external, proprietary skin-friendly system that minimizes your risk of rash and infection. Enjoy secure protection and peace of mind. Men's Liberty is designed so you have the freedom, comfort, and confidence to do more.
Most insurance plans cover Men's Liberty
We accept more than 3,000 insurance plans including Medicare and Tricare. Depending on your plan you may qualify for Men's Liberty at little to no out-of-pocket cost. Talk to your doctor. If Men's Liberty is right for you,  all you will need is a letter of medical necessity to get started.
You can maintain an active lifestyle with incontinence. Men's Liberty makes it easy to do the things you used to do. Apply once daily and get on with your life. The secure seal stays in place and will not leak or pop-off.  Urine is directed away from the skin, so you are protected from wetness and excess moisture. Feel like yourself again. Stop worrying about embarrassing accidents and get back in the game with Men's Liberty.