I have my life back thanks to treatment – What I did to regain control over the bathroom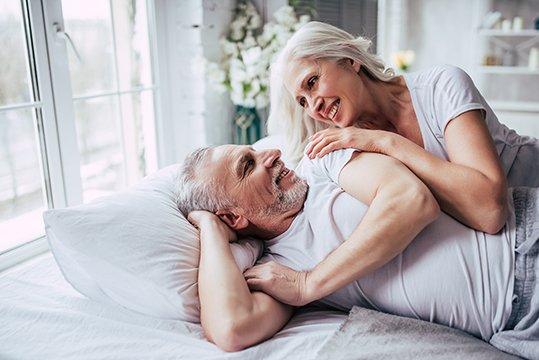 Nancy Ferrari, Senior Editor of Harvard Health, shares the following story of one man managing incontinence, who regained control over the bathroom.
Christopher Miller is a 56-year old husband, father and real-estate agent. He became incontinent after a radical prostatectomy following a cancer diagnosis. Miller says he was led to believe the condition would resolve within a few months. Despite making some lifestyle changes and practicing Kegel exercises, his struggle with incontinence continued for two years. An active man, Miller felt limited and embarrassed by his incontinence. It also had a negative effect on his sex life. Sex, he says, was the last thing on his mind.
Male Sling
Miller remembers using up to five pads each day. Incontinence was always on his mind and it was a hassle. Eventually, he decided on the male sling. The procedure is designed to alleviate incontinence related to weakened sphincter muscles, very common after prostate surgery. He says the procedure was difficult. In fact, it felt harder than the radical prostatectomy. It also failed to yield the results he had hoped for. Miller found that incontinence was still a problem.
Artificial Sphincter
Eventually he decided to try again. Miller, and his wife of 32 years, consulted with a surgeon. They felt comfortable with him and decided to go forward. This time, Miller opted for the artificial sphincter. He's glad he did. Miller says the procedure changed his life for the better. He now wears a very light pad in case of leaks with bending or exertion. Other than that, he says he feels 98% like his normal self again.
The Millers have their sex life back, too. Because of the radical prostatectomy, impotence can be a problem. Although he sometimes uses medications for erectile dysfunction (ED), he prefers to limit them. Miller has found that the change has made their sexual life stronger.
Men's Liberty
Miller is one of millions of men managing incontinence. There are many good options today. Lifestyle changes, medication, catheters and surgery are among them. Do your research, talk with your doctor and other men who have managed incontinence. There is not a one size fits all approach. You are the best judge about what option is best for your unique situation. Learn more about Men's Liberty too. Men's Liberty is a non-surgical, non-invasive option that can immediately give you back the freedom to be active without worry about accidents. Having that level of confidence can give you the time you need to fully explore all options. Ready to learn more? Give us a call.