Men's Liberty Supports the Roll on Capitol Hill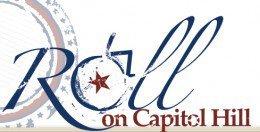 There is a lot going on in Washington DC these days and sometimes it can feel like  it's always about someone else. But on June 26th, United Spinal mobilized over 60 SCI activists for a Roll on Capitol Hill to bring the concerns of the spinal cord injured population to the nation's law makers.
Activists spoke to lawmakers on both sides of the aisle about the importance of including the SCI population in decision-making which disproportionately affects them including: civil rights protection for people with disabilities and funding for:
Medicaid-supported home care services
Rehabilitation and appropriate wheelchairs
Medical equipment, such as catheters
Adequate coverage for prescription drugs
"We Roll on Capitol Hill because it's our right, as Americans, to be heard," said Paul J. Tobin, United Spinal's President and CEO, who is a navy veteran and power wheelchair user. "Our personal stories have the power to influence elected officials far better than any lobbyist. They are the strongest tool we possess as disability advocates and they break down barriers. They allow people to see beyond our wheelchairs for who we really are. Our stories put a face to our issues. Removing them from stacks of mundane legislative papers to the real life challenges we face daily," Tobin said when speaking to attendees.
Men's LibertyTM is proud to support the work of United Spinal and the quest to get the SCI community more involved in decisions that affect their well being.
Access to safe, reliable medical equipment can be a long, hard journey for too many men. It's an issue we see every day with men who have struggled for years with condom catheters that leak or pop-off and can cause UTIs. Condom catheters may seem like they're a dime a dozen. But the cost of the inevitable complications vastly outweigh the mere illusion of savings. That includes antibiotics, hospitalization, treating ulcers as well as the pain and suffering they cause.
That's why Men's Liberty has successfully campaigned to ensure that there is coverage for the device. That's through Medicare, most state Medicaids, VA/TriCare and most major insurance plans. This has paid off. Most of our customers can get access to a safe, reliable fluid management system for little to no out-of-pocket cost.
The great thing is, once you've mastered your incontinence, you've laid a foundation for an active and fulfilling lifestyle that will pay dividends in every corner of your life. From visiting the grandkids to competing in adaptive athlete competitions or just going to work every day, access to safe, reliable fluid management is a necessity.
Do you or a loved one have a spinal cord or traumatic brain injury?  Men's Liberty could be the product you've been waiting for.
{{cta('18a2384a-7ced-4cc8-bc89-ee1410be212e')}}