Things we learned at AUA 2014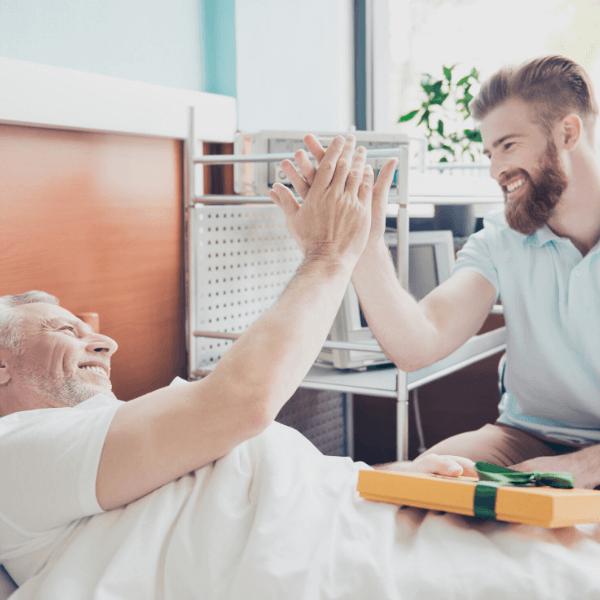 Last month BioDerm Inc./Men's Liberty attended the annual AUA conference in Orlando, Florida. We had a lot of fun at the conference and learned a lot of great things. So we figured why not do a quick blog and share a few of the interesting take-always we learned at the conference, like about RARP, OPR and aRT.
As you may know, incontinence and sexual dysfunction can be side effects of prostate surgery.
Many of you may have had prostate cancer and underwent surgery so you know firsthand the complications that can arise. However, we learned of an interesting study that aims to improve the outcomes of radical prostatectomy.
They did this study to determine whether high-volume experienced open surgeons can improve their functional and oncologic outcomes with robot-assisted radical prostatectomy (RARP). And, if so, how many cases are required to surpass radical prostatectomy (ORP) outcomes and reach the learning curve plateau. To do this, 1552 consecutive men underwent RARP (866) or ORP (686) at a single Australian hospital from 2006 to 2012, by one surgeon with 3000 prior ORPs.
What was interesting was that RARP had a long learning curve with inferior outcomes initially. And then showed progressively superior sexual, early urinary, and pT2 PSM outcomes and similar pT3 PSM and late urinary outcomes.
This indicates that learning RARP could be worthwhile for high-volume surgeons, but the learning curve may not be justifiable for late-career/low-volume surgeons.
The study also concludes that further studies are needed in order to verify the findings.
Another interesting study we learned of was conducted to evaluate the impact of adjuvant radiation therapy (aRT) on urinary continence (UC) recovery in patients with unfavorable pathologic characteristics. This study included 361 patients with either pT2 with positive surgical margin(s) or pT3a/pT3b node-negative disease treated with RP at a tertiary care referral centre. In this study, they defined continence as no use of protective pads. The results showed that after a mean follow-up of 30 months, 254 patients (70.4%) recovered complete UC. The 1- and 3-yr UC recovery was 51% and 59% for patients submitted to aRT. Versus 81% and 87% for patients not receiving aRT. In addition the study found that the delivery of aRT remained an independent predictor of worse UC recovery and patients treated with aRT had a 1.6 fold higher risk of incontinence.
The conclusion of this study is that the delivery of aRT has a detrimental effect on urinary incontinence. They should inform patients of such impairment before planning adjuvant treatments.
Now I know that some of that information may have been a bit confusing and technical. But for ease of understanding, I have bolded the most important information. These conclusions give us important insights into the clinical side of oncology and urology.
Well thats all I have for today. Still a bit confused and have questions, comments, or feedback? Leave us a comment in the second below and we will get back to you. As always thanks for reading and have a great day!