ReliaFit Hospital Evaluation
Medical professionals, are you looking for a reliable external catheter to use in your practice that can help reduce urinary tract infections in your patients? In autumn 2012, Men's Liberty (known as ReliaFit in the hospital setting) was evaluated by a large Midwestern hospital chain. The results of this hospital evaluation were very positive with more than 70% of nurses preferring ReliaFit to the currently available alternative!
Why? Because of ReliaFit's ability to reduce hospital-acquired infections and urinary tract infections due to indwelling catheters. Since ReliaFit is an external catheter, the chance of infection is greatly decreased, even though these catheters have a greater wear time. They are easier to apply than a traditional condom catheter and have better performance; men will feel secure and free using ReliaFit. These catheters are compatible even with the most sensitive skin. They are made from hydrocolloid adhesive – safe for anyone, and creates a secure, skin-friendly seal that promotes stability and dryness. Men will feel confident wearing ReliaFit, and they will re-gain their freedom as less bathroom stops will be required to change catheters. ReliaFit has a great wear time and keeps men comfortable by sitting outside of the body. It's a win-win for the patient and the practitioner.
Request a Clinician Info Kit.
Interested, but need more information? Request a Clinician Info Kit and let your patients know there's a healthier option! Our Clinician Info Kit is hassle-free and makes a great decision-making guide for catheter investment.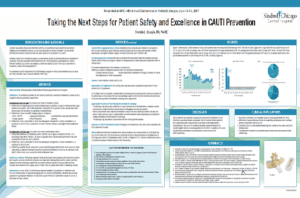 Kindred Chicago Central Hospital Case Study
Learn more about Kindred Hospital Chicago and their efforts to take the next steps for patient safety and excellence in CAUTI Prevention using ReliaFit.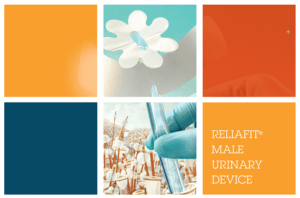 ReliaFit Kindred Hospital Case Study
Learn more about the Kindred Hospital Albuquerque case study which provides an overview of their quality improvement initiative successful in achieving CAUTI reduction through the use of ReliaFit.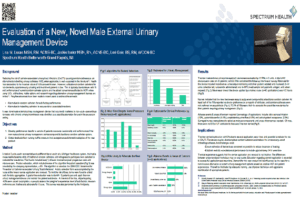 ReliaFit Spectrum Health Case Study
Learn more about the Spectrum Health evaluation of a new, novel male external urinary management device, ReliaFit.
ReliaFit Evidence-Based White Paper
The United States (US) health care system is undergoing a significant shift from fee for service to pay for performance. Evidence-based decision making requires the health care provider to consider the individual patient's clinical circumstances and the state of the science to select the best choice. Evidence-based decision making for preventing hospital-acquired infections is complex and requires ongoing assessment of the state of the science and available evidence.
The goal of this white paper is to present the quantitative and qualitative evidence associated with the ReliaFit® Male Urinary Device and its documented benefits for decreasing the risk of catheter-associated urinary tract infection (CAUTI) by enhancing adherence to evidence-based recommendations, along with increased patient safety, decreased risks associated with urinary management, improved patient satisfaction, and decreased costs.
To learn more, download the ReliaFit White Paper.
Why Use Men's Liberty for Your Patients?
Men's Liberty is made from a hydrocolloid adhesive that creates a secure, skin friendly seal around the urinary opening. Patients, caregivers and healthcare professionals LOVE Men's Liberty.
The benefits:
No indwelling catheter - no attributable adverse events
Reduces skin damage
Ensures a leak proof seal
One size fits most all male anatomy
Shipped discreetly to the patient's doorstep.
Covered by Medicare, most state Medicaids, VA/TriCare and Workers Comp!