I don't like my doctor or his suggestions about my incontinence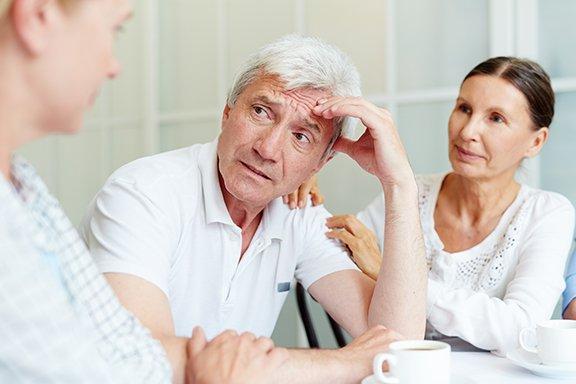 It's ok to change your doctor. Here are some signs to know when it's right to change:
Your doctor doesn't seem to listen or understand your concerns
Managing incontinence can be unnecessarily challenging without the right doctor or medical advice. Part of getting to the right advice is listening closely. If your doctor brushes you off, doesn't seem to understand or care about your concerns, or just seems preoccupied, it's time to trust someone else with your care.
Your doctor uses a one size fits all philosophy
Incontinence is far more common than you think. In response to the diverse needs of men living with incontinence, health care professionals have developed new treatment methods. Your doctor should be comfortable discussing a range of options with you. He or she should be able to help you understand what you can expect with each option – including the pros and cons. If your doctor instead wants to only offer cookie-cutter solutions to your unique medical situation and needs, it is time to change.
Your doctor rebuffs questions
Your opinion matters in all healthcare treatment plans. If your doctor resents questions or interprets them as a challenge to authority, it is time to change. You should be able to disagree with your doctor's advice or get a second opinion without feeling you've caused offense.
Your doctor doesn't give you adequate time
Spending more time waiting than you do with your doctor? It may be time to make a switch. Feeling rushed can make it difficult to bring up your concerns. 
You always feel uncomfortable
Your doctor doesn't have to feel like your best buddy, but you should certainly feel that the relationship is cordial and that he or she has your best interest in mind. If the relationship feels tense or strained, or you feel dismissed or disrespected, you haven't found the right doctor yet.
Arriving at the right treatment plan requires a doctor willing to partner with you. He or she should understand your treatment goals and your unique health situation. You should have confidence in their ability and feel heard throughout. If you begin to feel more like a list of symptoms, i.e. merely a problem, rather than a person – change your doctor.
Can we add a section to the end, to discuss if your doctor isn't listening or able to provide a solution that you like, you should ask for a referral to a urologist.