SCI and Wounded Warriors – Men's Liberty Joins Mission: ABLE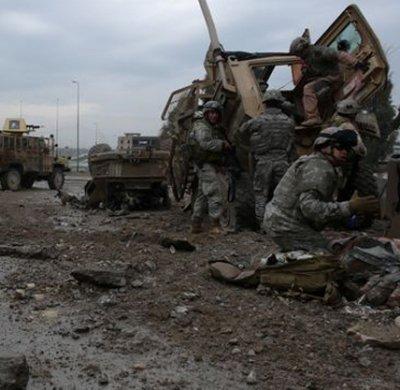 We were shocked to read about the new study released this week from the Journal of Bone & Joint Surgery that an estimated 5% of veterans from the recent conflicts in Iraq and Afghanistan sustained spinal injuries between October 2001 and December 2009. This is a higher rate of incidence than any other military conflict in US history! And consequently it has a huge impact on our veterans, their families and the healthcare system. James A. Blair, M.D., from the Brooke Army Medical Center in Fort Sam Houston, and colleagues identified 10,979 evacuated combat injuries. And they found that 598 casualties ( or 5.45%) sustained 2,101 spinal injuries.
Explosions caused an estimated fifty-six percent of the spinal injuries. Motor vehicle collisions at 29%, and gunshots at 15% closely follow that. Spinal cord injuries happened to 17% of the 598 patients, that works out to over 100 people!
"The results of this study support prior claims that the incidence of spinal injuries among combat casualties in the Global War on Terrorism are among the highest in American military medical history," the authors write. "Survival rates for such wounds remain high. But the devastating nature of these injuries imparts substantial disability. It must be borne by the wounded service members, their families, and the American health care system."
Here at Men's Liberty we talk a lot about individuals with spinal cord injuries and our wounded warriors. Sadly, these two groups frequently overlap. With dramatic results for our veterans lives and for their families and the VA healthcare system. Not only will these men and women face a lifelong disability. But they will most likely have to cope with concurrent conditions like urinary incontinence. The consequences of outdated devices like condom catheters and diapers are so dire. We know something fundamental has to change.
We fully commit to providing all men suffering from incontinence with the best possible products so that they can get back to living life to the fullest. In fact, we feel thrilled to announce that Men's Liberty is now a proud partner of Mission: ABLE!
Mission: ABLE is Paralyzed Veterans of America's call to action for all Americans – companies, communities and citizens – to come together to support the disabled veterans who are ready, willing and able to rebuild their lives and pursue their dreams. As a matter of fact, this signature campaign ensures America's brave veterans can access the quality care they need, receive the benefits they've earned, and fine the job opportunities and training they deserve. Join us!
{{cta('25009586-8600-4bce-9fec-fed5ae96f75c')}}