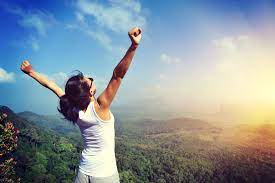 As with any traumatic injury or debilitating illness it can feel like one has lost control of one's life. A seemingly endless stream of doctors, therapists, aides, social workers, insurance workers, and more march through your life almost daily. It's easy to feel vulnerable, at their mercy, and without options, especially if you have lost a job or given up a career. But taking back control of your life is possible.
Some of you reading this may have children and find yourself in a situation where you are limited in your ability to physically interact with them. Maybe you depend on government for Medicaid or other programs for assistance and the current uncertainties are causing fear and anxiety. These situations can wear heavy and often result in feelings of hopelessness and depression.
I have been in a wheelchair for 22 years. If you're reading this and I just described your life, you're not alone, I know exactly how you feel. I have lived it myself. However, I have also had the privilege of navigating my way through these intense changes and finding a balance in the chaos. You are not powerless. There are ways you can take charge of your life. This month I've made a list five things you can put into practice right away that can bring long-term stability.
5 Steps For Taking Back Control of Your Life
Take Property Inventory
Get out a piece of paper, use the computer, whatever works. Make a list of the things in your life mentally, emotionally, and physically that have been affected. Now study that list objectively. What can you change with little effort? What can you change, but will take hard work? Write both of those on a second list. Discard the first list. Now take the second list and ask yourself… What can I change by being positive? What can I talk to counselor about? How can I share this with my family or spouse? Work from the inside out. You don't need a doctor or to go to a gym to work on the mind and heart. When you get to the physical stuff go to the second step.
Explore the Alternatives
What physical issues can you become proactive about? What medications can be changed or substituted with vitamins and supplements. And what do changes in your diet do? Fresh air? Activity and exercise? Even just getting out to the park, beach, or a movie can have a huge effect. In pain? Some doctors will prescribe medical massage. Consult a Homeopath or Naturopath. Research new technologies and trends. Even a better cushion or adjusting your chair can do huge things.
Assess Your Skills
What can you do? Can you use a computer? Drive? What do you know? Who do you know? How can you harness these assets into income or starting a business? Consider going back to school or learning something you can do. Everyone can do something!
Build A Network
We live in the information age. Get online, use the forums and discussion groups. Tell your story and get others support and input. Share ideas. Don't be ashamed to ask for advice or help. Everybody had to start somewhere. Do unto others! If it's in your power to call in a favor on behalf of someone else, do it. Start putting out a reputation as a helpful, generous person, and see what comes back your way.
Quiet Your Mind
Take a few minutes every day and turn off the TV, the radio, the internet, and the phone. Sit quietly and just relax. Face your fears and dismiss them. The answers will come.
Life is a complex thing, and I sure don't have all the answers. I do believe with determination, a little effort, and dedication we can turn these tragedies into good.
Thanks for reading.