How can I talk to my family about my incontinence?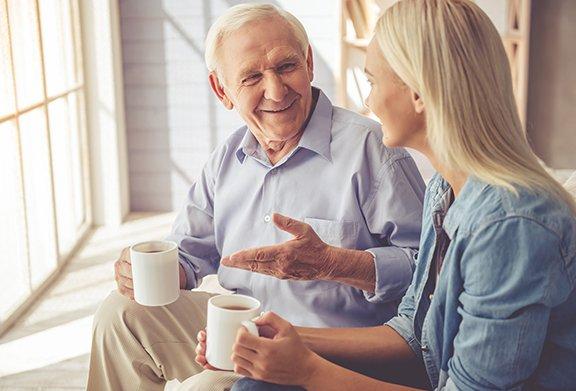 Talking about incontinence can feel awkward but it doesn't have to be. Use these tips to start a conversation with your family.
Knowledge is power
One of the most stressful aspects of any medical condition is not knowing what is happening or why. Arm yourself with the knowledge to put your own worries at bay. Before talking with your family learn as much as you can about the factors contributing to your incontinence. You're confident, or at least informed, explanation of what is happening can bring ease to you and your loved ones.
Focus on the positive
Your overall health will be the most important consideration for your loved ones. You certainly don't have to hide your honest feelings. Living with incontinence is an adjustment. At the same time, you want to encourage yourself and your family to notice the positives and include them in your focus.
Be honest
Your family will probably have questions about your feelings and your diagnosis. Answer as honestly as you can. Although sharing feelings that make you feel vulnerable can be hard, there could be an upside. You may find that you feel closer to and more supported by your family. 
Say what you need
Maybe you just want to talk to your family as an FYI with no further discussion. Maybe you want support to explore treatment options or management ideas. Again, share as much as you can about what you know and how you feel. Don't expect your family to accurately interpret your idea of the next best steps. Offer direction and guidance.
Let them know what to expect
It may be helpful to share information about any lifestyle changes you are making. Losing weight, exercising regularly, quitting smoking and avoiding certain foods can improve the symptoms of incontinence. If the changes you make represent a big departure from family rituals and routines, it might be helpful to offer a heads up. As the saying goes, when you have a big enough why, the how is easier. Remember to stay focused on the why of any lifestyle changes you may make.
Know that you aren't alone…Millions of men are living with incontinence. Today there are more ways to manage incontinence and still lead an active, vibrant life. Like Men's Liberty. Men's Liberty is a unique external catheter system designed with your freedom and confidence in mind. Choose Men's Liberty for the protection you can count on all day and all night. Men's Liberty is covered by more than 3,000 insurance plans including Tricare and Medicare, so you may have little or no out of pocket cost. Do all the things you used to do with your family, without worry when you count on Men's Liberty. Call today to learn more and get started.