The Three C's of External Catheters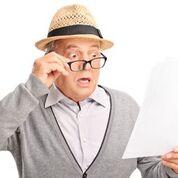 Comfort, convenience and confidence…you can expect these and more with Men's Liberty. Manage incontinence without worry about odor, leaks, irritation or infection. Men's Liberty has designed external catheters with your freedom and dignity in mind.
The Three C's of External Catheters
Comfort
Discomfort from wet diapers or incontinence pads is a thing of the past with external catheters. Stay dry day and night with our proprietary system designed to direct urine away from the skin. Protect your clothing and linen and feel more like yourself as you enjoy your normal activities. Enjoy fewer hassles, too. Our male external catheter can help reduce the risk of infection like UTIs, and irritation common with Foley and condom catheters. That means you won't have to worry about additional care or visits to your healthcare provider. Men's Liberty is discreet, comfortable and easy to apply. It can also be more affordable than diapers as it is covered by most insurance plans. You may qualify for little or no out of pocket costs, with many types of insurance such as Tricare and Medicare.
Convenience
Men's Liberty is designed with your freedom in mind. Forget about constant changing. Men's Liberty offers a long-wear design for 24 hours of worry-free protection. You or a caregiver can apply it in under two minutes, then enjoy accident-free days and nights without frequent trips to the bathroom. On the road or overnight, you can count on Men's Liberty to make managing incontinence stress free as you can connect it directly to a leg or bed bag for extra capacity.
Confidence
Don't let worry about odor and accidents keep you from the people, places or activities you enjoy. With Men's Liberty, you can join in your usual activities with confidence. Our external catheter system includes a collection bag that can be easily emptied as often as necessary. Diapers and incontinence pads can be bulky or crinkly under clothing. No one will know you are wearing Men's Liberty, so you can do what you love without the bother of distraction.
Men's Liberty External Catheters
Managing incontinence is easier when you find the system that works for you. Men's Liberty has helped more than 3 million men regain their independence, confidence and freedom. We planned our external catheter as an answer to the common problems and worries associated with incontinence. If you are still searching for the system that is right for you, give Men's Liberty a try. You'll enjoy less risk of infection, greater comfort and the convenience of our long wear design. Ready to make managing incontinence easier? Give us a call.