All Dressed Up and Nowhere to Pee? Try Men's Liberty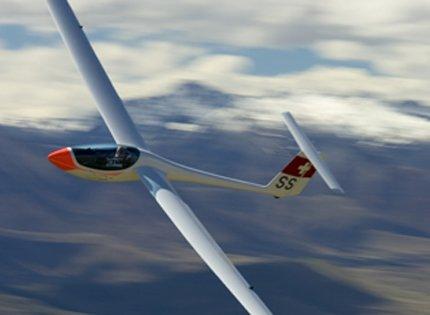 From divers to bomb disposal experts to race car drivers. Some of life's most dangerous activities come with quite a bit of protective apparel. What no one mentions is that once it's on, it's a royal pain to take off! Heaven help the man who has the urge to go to the bathroom, right after he finishes suiting up to visit a hazmat site, start a long distance drive or spend the day out gliding. Whether it's a job or a hobby, anytime we start something that is going to limit bathroom access, we know there is probably going to be a major hassle at some point. It's frustrating, time consuming and it's keeping you from doing your job or enjoying yourself. Fortunately, Men's Liberty is a discreet, reliable option for fluid management for men, anywhere anytime.
Men's Liberty uses hydrocolloid, a medical adhesive, to attach directly to the male anatomy for 24 hours or more.
It's skin friendly, hypoallergenic and is invisible under normal clothing! Just attach to any standard leg bag and with just a single device, you can forget about searching for bathrooms. Or spending precious minutes changing in and out of multi-layered protective attire. Instead, you can focus on the joy of the hunt, the crisis at hand or the road in front of you.
Each Men's Liberty unit can be worn for 24 hours or more. And early removal is a breeze with our FreeDermTM adhesive remover wipe. FreeDerm has a flash-dry, no-sting formula that can quickly remove Men's Liberty whenever you're ready. Whether it's a day hunting in the woods or 18 hours in a Hazmat suit, Men's Liberty is with you from start to finish.
Men's Liberty has been used for years by men with urinary incontinence to help them take back their lives and independence. That same technology is now available for anyone interested in fluid management!  We are thrilled that our current customers include race car drivers, bomb disposal experts and glider pilots operating all across the US. They rave about the difference that it has made in their work and are keen to spread the word.
"Men's Liberty helps me keep up my work pace. Before Men's Liberty, if I had to go to the bathroom, it was a production. Liberty has taken a major problem and made it nonexistent. Now I can still brief dignitaries around the world or whatever I need to do." – John W.
Could Men's Liberty be what you've been looking for?
{{cta('bd1626d9-822d-4d1a-954b-7173e8fed22f')}}