Catheters aren't as bad as you have imagined – Here you'll find some positive facts about catheters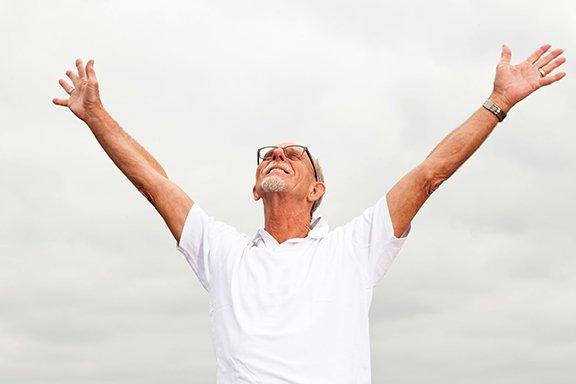 Using a catheter can take some getting used to. Once you get the hang of it, you'll enjoy the freedom and convenience they offer. Read on to learn more.
Freedom from worry
Many guys managing incontinence worry so much about leaks and accidents they stop doing the things they enjoy. Men's Liberty has developed an external catheter that is skin-friendly and easy to use. Designed with your dignity in mind, Men's Liberty offers up to 24-hours of discreet protection. Feel confident day and night. Men's Liberty is invisible under your clothing and unlike with absorbents, you won't have to think about leaks or odor. Men's Liberty gives you the freedom to get back to your normal activities without the hassles.
Easy on your budget
Catheters such as Men's Liberty are considered medical devices. You may qualify for little or no out of pocket expense if you're insured by one of the 3,000 plans that cover Men's Liberty. Make the switch from absorbents and you can save thousands of dollars annually.
Travel lighter
Whether you're going by plane, train or car it's easier with a catheter. Skip delays from extra bathroom trips or stops to change absorbents. Catheters let you go the distance. Men's Liberty offers an easy to empty collection unit. Flush in the restroom, or on a camping or fishing trip just empty into travel urinal bag.
Enjoy the moment
Watch the whole game, enjoy dinner and make it through the meeting. Men's Liberty lets you get back to what's going on in the moment. Think about the things you used to before managing incontinence became such a worry.
Save time
Men's Liberty provides long-lasting protection. Apply once daily in just a few minutes and enjoy protection all day and night -wet sheets and clothes can be a thing of the past. Sleep without interruption and stay in the flow of your day. Men's Liberty provides secure protection without wasting your time.
Feel like yourself again
If you have an incontinence diagnosis, know that you can still lead a normal life. Men's Liberty is designed to keep your life, not your diagnosis, at the top of your mind. It's time for thoughts of incontinence to take a back seat. Feel like yourself again with Men's Liberty unique external male catheter. You are not your diagnosis.
Men's Liberty is a special kind of catheter designed with your freedom, confidence and dignity in mind. Ready to do what you enjoy minus the hassles that can come with managing incontinence? Give us a call today.