Volunteering with the catheter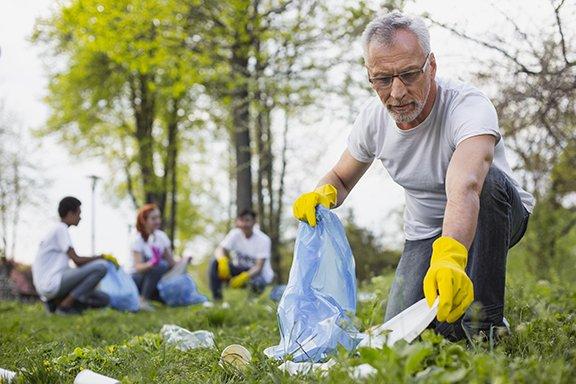 Share your skills and talents without the stress or worry about accidents. Men's Liberty gives you the freedom to do what you love and feel more like yourself again. Go ahead and sign up to coach little league or serve on the board. With Men's Liberty, all they'll see is your service. Incontinence will stay your secret. Volunteering with a catheter has never been easier.
Leave limits behind
Men's Liberty was designed to be a dependable, dignified and discreet solution for men with incontinence. Do what you want without worries about leaks or accidents. Men's Liberty provides reliable, skin-friendly protection for up to 24-hours. Men's Liberty protects even when you're active. That means you can confidently volunteer for all kinds of projects from building to training and coaching. From neighborhood cleanup projects to International mission trips, Men's Liberty offers convenience and comfort.
Do more with confidence
Fear of leaks, odor or accidents often leads to shame and isolation. What would you do if you didn't have to worry about any of that anymore? Like most men, you would probably get back to the active life you enjoyed. Men's Liberty understands that men still want to be their masculine, vibrant selves. We designed our unique, external collection system to be secure, discreet and unobtrusive. Feel more confident when the focus is on you and not your fear. Feel free to just be you again.
Convenient and easy to use
Men's Liberty takes about two minutes to apply and one unit can last all day and night. You can even attach it to a leg or bed bag for extra capacity. Go the extra mile to see that the job gets done. You'll stay dry, so serve with confidence. Go ahead and grab a bottle of water while you're at it. Men's Liberty offers an easy to empty collection unit. Head to the urinal when it's convenient and get back to work. No special equipment or extra time needed. Men's Liberty won't slow you down. Sleep easy without waking up multiple times a night and eliminate the possibility for late night falls when you connect the end of the Men's Liberty to a beside bag.
Volunteering is one of the most important ways to make a difference. Volunteering with a catheter is still possible and you can still do that. Men's Liberty keeps you dry and leak free for up to 24-hours. Enjoy unparalleled protection against diaper rash, UTI's, odor and discomfort. You do so much more when you're comfortable and confident. Call us today. We make it easier to share your skills and talents with confidence.