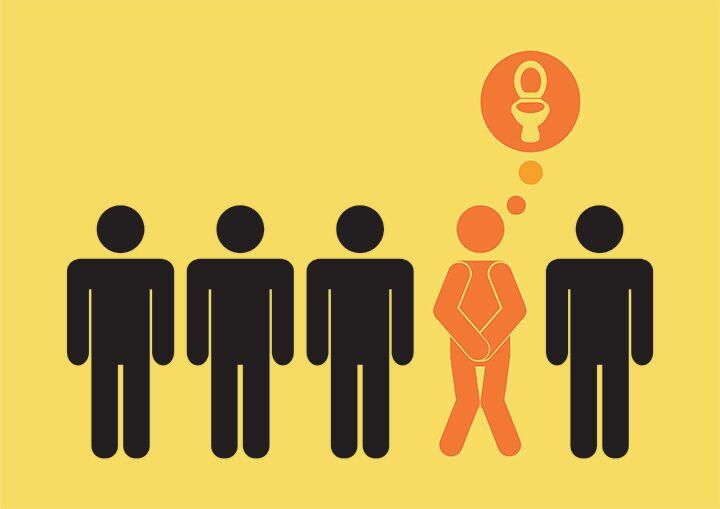 Why you need a catheter
Incontinence is a common problem for men of all ages. If you're among them, using a catheter can help you enjoy your normal activities.
Benefits of Men's Liberty
Unlike other types of catheters, Men's Liberty is non-invasive. Depending on your level of dexterity, you can apply Men's Liberty on your own in about two minutes. Our skin-friendly adhesive provides a secure seal, so you can golf, work, or do whatever you like without worrying about leaks or pop-offs. Enjoy up to 24-hours of protection. Men's Liberty gives you back the freedom you have been missing.
What about other types of products?
Absorbents are another way of managing incontinence. Many men find this option unacceptable because of potential for rash, odor and leaks. Some men may find the wet bulkiness of absorbents uncomfortable. Absorbents can be expensive as insurance doesn't cover them. Most insurance plans cover Men's Liberty, including Medicare and VA/Tricare. You may be eligible for Men's Liberty at little to no out of pocket cost. That means savings of up to $300 every month.
Men's Liberty is a discreet, dependable choice
No more running back and forth to the bathroom. Men's Liberty was designed with your carefree comfort in mind. Maintain your lifestyle and your confidence. Men's Liberty uses a collection system that won't interfere with the way you move or walk and won't be seen through clothing. Feel free to wear your golf or cargo shorts! Empty the system discreetly, too. The drain nozzle is hidden right above the hemline, so you can stand at the urinal and empty the pouch in just a few seconds without anyone knowing.
Men's Liberty is skin-friendly
Condom catheters and absorbents put skin at risk for infection. However, Men's Liberty is different. Made of skin-friendly hydro-colloid, a medical grade adhesive, Men's Liberty is gentle and safe. More than 5 million Men's Liberty units have been used with no attributable UTI's or serious skin injuries.
Try Men's Liberty
Don't let incontinence keep you from the things you enjoy. We designed Men's Liberty with your freedom in mind. In fact, getting started is easy. Just give us a call. Our team will contact your doctor and take care of the insurance paperwork. Get back to doing the things you like to do without worrying about leaks, rash or embarrassing odor. From meetings to movies, travel and more, Men's Liberty has you covered.