5 Incontinence Products Tips For Caregivers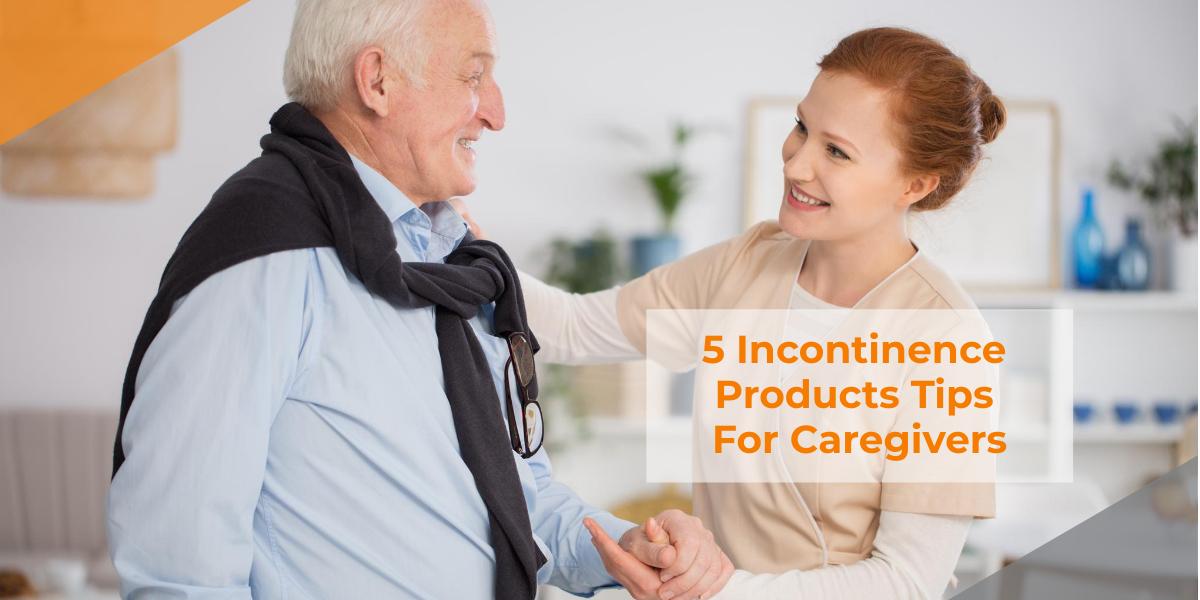 When it comes to urinary incontinence products for men, there are dozens of options that several brands on the market offer. However, it goes without saying that you want a product that is comfortable and as minimally intrusive as possible. You want something that provides a dependable and dignified solution to your bladder leakage problem.
That's where Men's Liberty products come in. Trusted by thousands of men around the country, Men's Liberty allows you to enjoy life to the fullest without having to compromise your confidence and comfort. The following unique and patented Men's Liberty incontinence management products are commonly prescribed daily by doctors, specialists, and pharmacists nationwide.
Men's Liberty External Catheter  
You can now stay dry 24×7 with Men's Liberty male external catheter. That is, of course, no matter where you are or what you are doing. This external urinary collection device is odor-free, leak-free, and discreet. Its patented collection system keeps moisture away from your skin, reducing your risk of UTIs, pressure ulcers, and other infections. Unlike adult diapers and Foley catheters that are neither comfortable not discreet, you can wear Men's Liberty external catheter inside your shorts or underwear.
KindKlamp™ (Penis Clamp)
This device controls urinary leakage temporarily while you apply Men's Liberty. Men who suffer from leaking or dribbling issues and thus have trouble applying the external urinary collection device will find this clamp extremely helpful. It is made from ultra soft foam to provide maximum comfort.
BioPlus+ Prep Wipe  
Before you apply Men's Liberty, your skin must be clean and dry to ensure a longer wear time. These wipes are designed to remove all traces of sweat, oil, and dirt from the skin while protecting it from adhesive stripping and other bodily fluids. All you need to do is wipe to clean the head of the penis and wait for about 15-20 seconds for skin to completely dry.
FreeDerm Adhesive Remover
Removing Men's Liberty is a quick and painless process with FreeDerm solution. Its quick-drying and non-irritating formula is gentle even if your skin is suffering from edema, inflammatory damage, or any infection. FreeDerm effectively removes tapes, transparent dressings, and hydrocolloids. Simply spray it to the edges of the dressing until it gets wet. Then gently lift the dressing from the skin – no pulling or tugging required!
Men's Liberty Starter Bundle For Incontinence Patients
If this is your first-time using Men's Liberty, consider choosing the starter bundle. It includes the external male urinary collection device which is a tested and safe alternative to traditional external catheters. The best part is, it is a one-size-fits-most device and is completely discreet. So, you can wear it at home or when you are out and about. In addition to the external urine collection device, this starter bundle includes:
     

KindKlamp

(A penile clamp for optional leak prevention)

     

FreeDerm

(A specially formulated adhesive remover)

     

BioPlus+ Prep Wipe

(Wipes to improve adhesion and protect your skin from adhesive stripping, incontinence, and body fluids)
It's Time To Live Life On Your Own Terms!
There is this common misconception that once urinary incontinence enters the equation, you might as well say goodbye to spontaneous adventures, road trips, or any semblance of a normal life. That might be true with traditional incontinence products like diapers and catheters, but it's certainly not the case for our Men's Liberty users. If you have any questions or would like to order your own Men's Liberty, please call us at 888-412-9329 or visit our online store.