Men's Liberty Return Policy
We encourage you to try at least a week's worth of product before initiating a return.
You may have heard that it takes 21 days to form a new habit. Real-life experience would tell most of us that it actually takes a MINIMUM of 21 days, but on average between 60 to 90 days for it to feel natural. So, for most people, 3 months is a much more effective and realistic timeframe to incorporate new behavior into your life. Give our nurses a call before you call it quits and see if we can help you give this a try (M-F 9am-5pm) at 1-800-920-9363.
The return policy varies by the distributor that you get your Men's Liberty product through. Please contact your distributor with any questions.

American Medical Distribution, Inc. (866-327-9194)
Woundcare Resources
Byram Health (877-902-9726)
CCS Medical (1-800-722-2604)
EdgePark (1-800-321-0591)
ABC Medical (866-897-8588)
We apologize for any inconvenience, but due to the impact of COVID-19, we can no longer accept any returns for the cash order products.

All sales of TheraWorx are final. Due to the personal intended use of TheraWorx, BioDerm will not accept returns of this item.
Defective product, properly noted damaged product and returns that are the result of an error may be returned at Men's Liberty's expense and for a full credit, subject to the other provisions of this policy. Return authorizations for defective product (RMAs) may be requested by calling Customer Service (M-F 9am-5pmEST) at 1-866-251-4420 or calling our nurse support line (M-F 9am-5pm) at 1-800-920-9363.
For more information on any of our distribution partners, check out the bios and links below: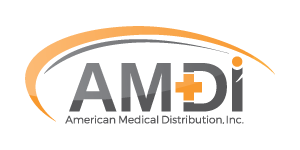 American Medical Distribution.Inc. (AMDI)
A Medicare contracted supplier committed to full compliance with all federal and state regulations. AMD's staff of highly specialized insurance specialists helps you understand your insurance coverage of the products, handle all direct insurance billing and ensure little or no cost to you.

A national leader in disposable medical supply delivery since 1968. Byram provides quality supplies, services and support, specializing in diabetes supplies, ostomy supplies, wound care supplies, Urology supplies, incontinence supplies and enteral nutrition products.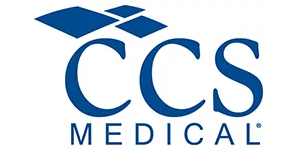 Provider of quality home medical supplies and services to patients with chronic conditions throughout the United States. By working closely with healthcare professionals and healthcare organizations CCS ensures the seamless coordination and efficient delivery of critical medical supplies directly to patient's doorsteps. CCS Medical is a leader in the industry and is recognized as the most-recommended provider by healthcare professionals.