How Should I Remove Men's Liberty?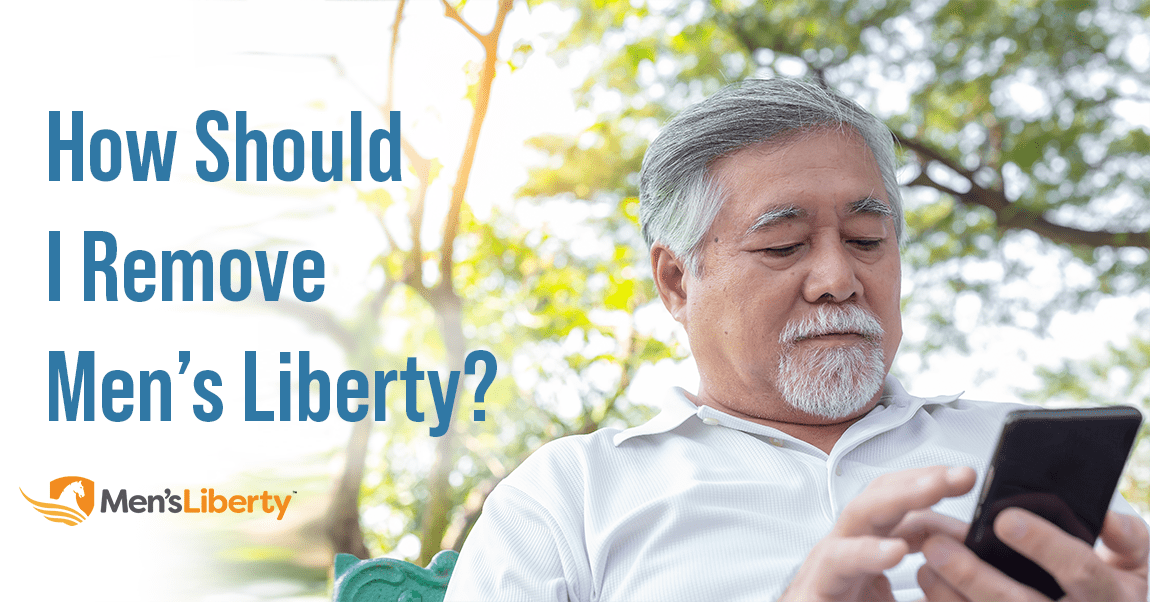 How Should I Remove Men's Liberty? Men's Liberty adheres by using hydrocolloid adhesive. The adhesive works best in an environment that is free of oils and moisturizers. With this environment, Men's Liberty will stay on for up to 24 hours.
For some, as the day progresses, moisture will be slowly introduced back into the man's anatomy and the hydrocolloid will gently release it from the skin.
For others, they are able to use warm water and non-moisturizing soaps such as Ivory or Gold Bar Dial soap to remove Men's Liberty. Many will remove Men's Liberty in the shower as part of their everyday routine.
If using only soap and water, simply roll the hydrocolloid adhesive from the skin when it starts to turn a milky white.
For best results, we recommend that you use FreeDerm Adhesive Remover to quickly and easily remove Men's Liberty. BioDerm provides 1 complimentary bottle with every 30 – or 90-day supply.
FreeDerm is meant for external use only on normal, intact skin. To use, saturate edges of adhesive until wet. Gently lift the adhesive edge from the skin. While lifting, wipe the exposed adhesive until completely released.
If redness or irritation occurs, discontinue use and consult your healthcare professional. You should never pull or tear the hydrocolloid from your skin.
FreeDerm can also be used if adhesive builds upon the anatomy. When reapplying Men's Liberty, remember that the anatomy should be completely dry, free of oils and moisturizers and excess buildup of adhesive.
The Men's Liberty Team is available to help answer any questions that you may have. Feel free to give them a call at 800-814-3174 with any questions or concerns.