Which Incontinence Supplies For Seniors Do Caregivers Recommend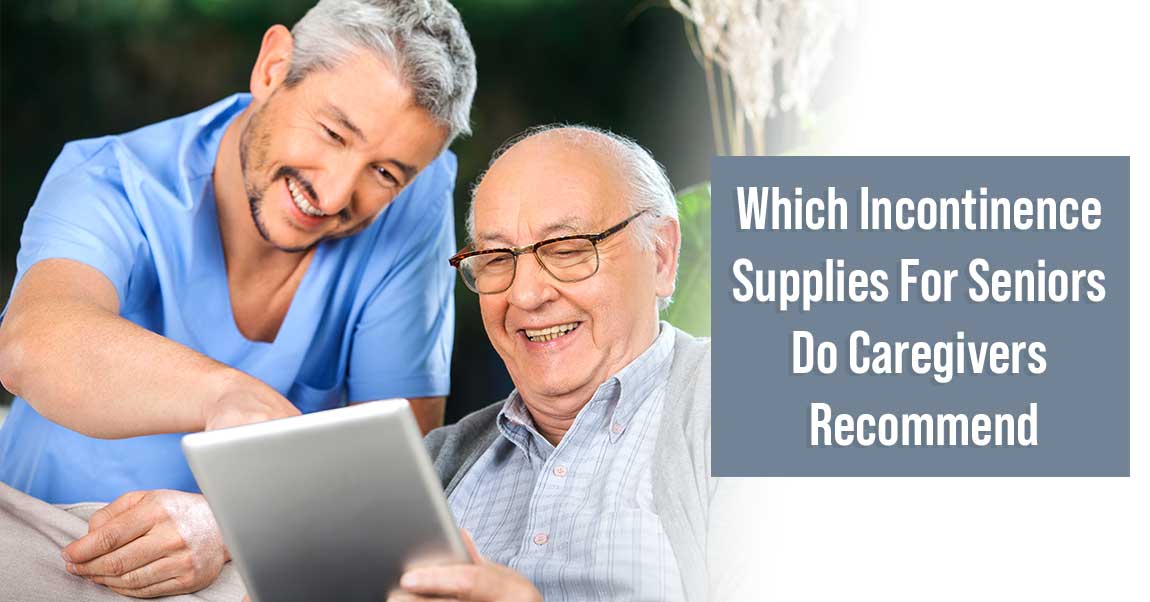 If you are in your 60s or older, and suffering from urinary incontinence, you can easily manage your condition – regardless of how light or heavy the flow is – by choosing the right incontinence supplies for seniors.
From absorbent pads and adult diapers to external catheters and condom catheters, there are a lot of options depending on your needs. For example, condom catheters are effective but intrusive and thus, uncomfortable. Adult diapers are salient if you have occasional and little leakage and you are on bed rest; it may seem undignified and embarrassing if you want to venture out, visit the park, or go to the grocery store.
This is why an increasing number of physicians and caregivers now recommend external catheter and incontinence supplies for seniors – it allows you to stay comfortable, dry, and dignified 24×7 without the risk of skin infections, UTIs, and accidental bladder leakage.
Reliable & Dependable Incontinence Supplies For Seniors 
Men's Liberty has sold more than 3 million units to date, making it one of the most popular incontinence supplies for seniors in the country. This patented and clinically-proven external catheter for men is designed to help you enjoy life to the fullest no matter how old you are. To make the most of your external catheter device, consider choosing the following incontinence supplies for seniors.
KindKlamp™ (Penis Clamp)
A penis clamp is an important addition to your incontinence supplies if you are using an external catheter. KindKlamp is designed for men who experience dribbling or leaking issues. And so they have a hard time applying the external urinary collection device. It is made from ultra-soft foam, making it very comfortable to apply and take off.
BioPlus+ Prep Wipe  
Before you apply your external catheter, your skin must be completely clean and dry to ensure a longer wear time. If your skin is wet or has an oil/dirt residue, the catheter would not adhere to your skin properly.
Our BioPlus+ Prep Wipes remove all traces of dirt, oil, and sweat from the skin. They do so while also protecting it from other bodily fluids and adhesive stripping. Simply wipe to clean the head of the penis, wait for 15-20 seconds so the skin can dry. And then apply the device.
FreeDerm Adhesive Remover 
Removing an external urine collection device can be a painful experience. Especially if you do not have the right incontinence supplies for seniors. The adhesive used to hold the device to your skin is strong – it has to be – which makes it somewhat difficult to remove with plain water and soap.
This is where FreeDerm comes in. It is specifically formulated to dissolve adhesives on skin, with the lightest touch. Its non-irritating and quick-drying formula is super gentle. It's gentle even if you have a skin condition such as psoriasis, edema, rashes, and so on. You can use FreeDerm to remove hydrocolloids, transparent dressings, and tapes.
Make Your Life Easier With Men's Liberty Starter Bundle
Men's Liberty Starter Bundle includes all of the incontinence supplies for seniors mentioned above.  Medicare, VA/TRICARE, Workers' Comp, and 3000+ private insurance companies all cover Men's Liberty . You can also choose the self-pay option if that is more convenient for you. If you would like to talk to our team before making the purchase, do not hesitate to call us at 888-412-9329 or send us a message here.