8 Things That Separate Men's Liberty Catheter From The Rest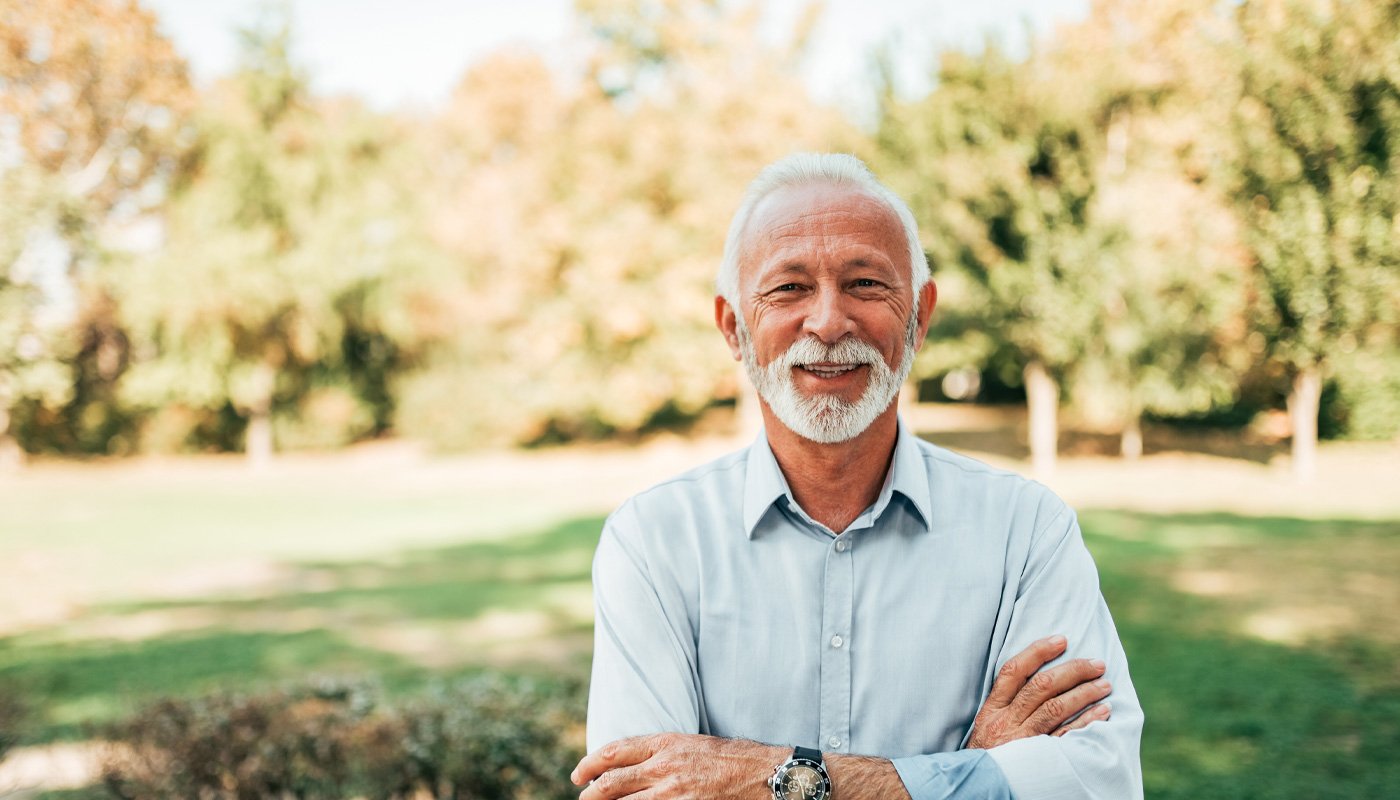 The concept of self-catheterization can be intimidating especially to a new catheter user. If you are experiencing urinary incontinence – whether due to an injury, a neurological condition, an enlarged prostate, diabetes, or something else – Men's Liberty catheter was designed with your comfort in mind. Our patented external urinary collection device keeps you dry 24×7 and reduces the risk of catheter-induced UTIs and other infections.
How Is Men's Liberty External Catheter Different From Other Products?
Here are some of the benefits of choosing Men's Liberty over other incontinence products including adult diapers and conventional catheters:
It is a one-size-fits-most device – we have taken all the guesswork out of the equation

It will keep you dry and comfortable 24×7, even during outdoor activities such as sports and road trips

Unlike adult diapers, it directs urine away from your skin, effectively minimizing your risk of a

urinary tract infection

It has an average wear time of 24 hours so you just have to change it

once a day

It uses a latex-free adhesive which is hypoallergenic and 100% safe for your skin

The device completely seals the area so you can continue to enjoy outdoor activities and physical sports without having to worry about any "incident"

It is covered by VA/TriCare, Medicare, Workers' Comp, and most private insurance companies

Unlike other catheters and adult diapers, the number of UTIs and skin problems attributable to the use of Men's Liberty is virtually zero
Visits to the park, family outings, and regular exercise are crucial to your overall well being; it boosts your mental health and prevents several medical problems associated with aging. Male urinary incontinence should not keep you from following an active daily routine and staying committed to your health.
It is with this belief that Men's Liberty was designed after years of research and conversations with leading healthcare professionals. With over 5 million devices sold until now, the results speak for themselves.
How To Get Started?
This Men's Liberty Starter Bundle includes the external urinary catheter device and other products that you will need to easily apply and remove it. This includes:
BioPlus+ Barrier Prep Wipe

BioDerm Faceplate Seal

FreeDerm Adhesive Remover

KindKlamp (A Penile Clamp)
Once you receive your Men's Liberty starter bundle, follow these directions for a smooth experience:
Step 1: Review contents
Familiarize yourself with all the products inside your bundle and carefully go through the application instructions.
Step 2: Wash the skin
Wash the head of the penis using a non-moisturizing bar soap, then dry the area well with a cotton or paper towel.
Step 3: Prepare the skin
Once the skin is completely dry, wipe the head of the penis with BioPlus+ wipe.
Step 4: Position the device
Put your Men's Liberty catheter device in such a way that the vent faces up.
Step 5: Secure the seal
Again, follow the given instructions to secure the seal. You need to hold and press it for about 10-15 seconds.
Step 6: Remove it
To remove Men's Liberty, apply or spray the FreeDerm solution around the edges of the device.
Living With A Male Urinary Catheter Does Not Have To Be Embarrassing or Complicated!
Men's Liberty has revolutionized the way men manage urinary incontinence. Gain back your freedom and confidence by quitting the outdated pads, diapers, and condom catheters. Order your own Men's Liberty today and see the difference. Visit us online or give us a call at 888-412-9329 if you have any questions.