6 Tips for Traveling with Men's Urinary Incontinence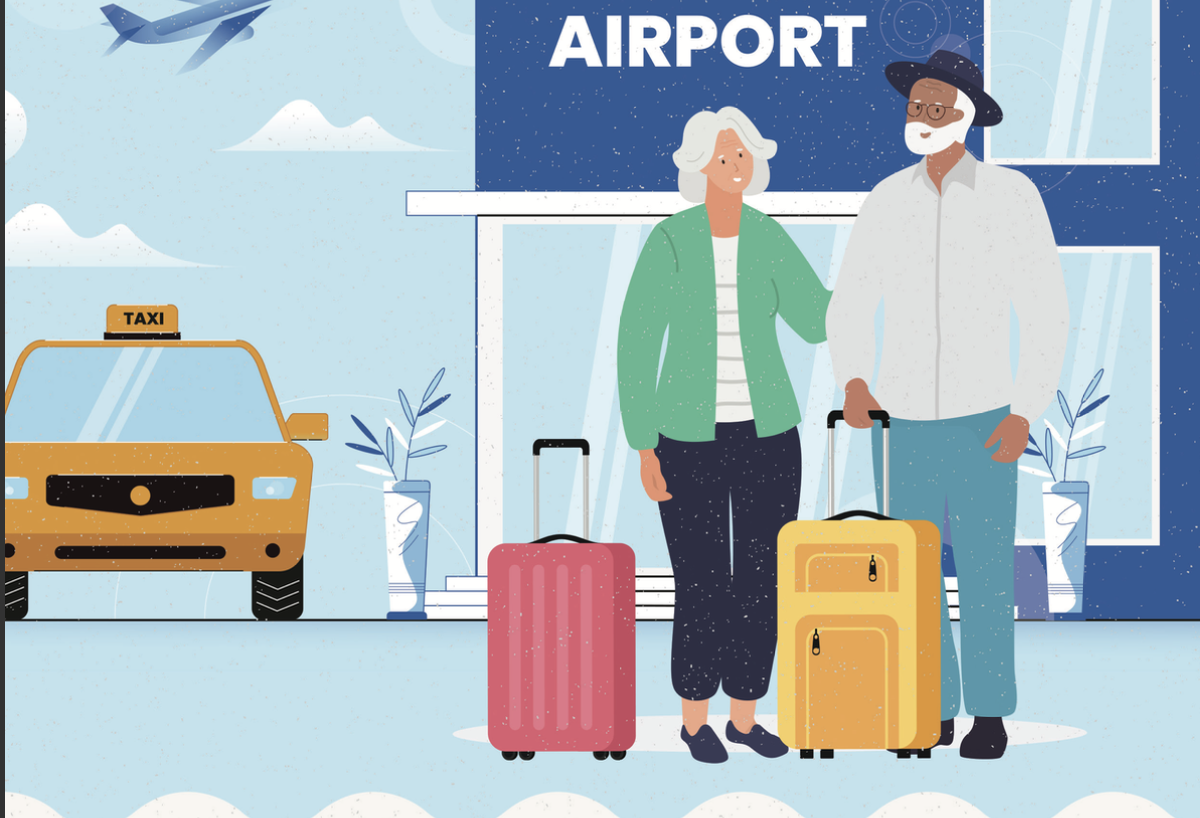 Whether you are taking a much-needed vacation or attending a family wedding out of town, traveling is usually necessary. No matter how you get there—car, bus, plane, or train—trips don't always go as planned with delays, cancellations, and schedule changes. If you are among the 200 million people worldwide who deal with urinary incontinence (UI), then you know how stressful even a minor interruption in your plans can be.
While the thought of traveling with incontinence can seem hopeless, don't let it stop you from getting out of your comfort zone and exploring different cities, states, or even countries. Here are six tips for traveling with men's urinary incontinence that can help prevent embarrassing situations and ease your fear and anxiety so you can enjoy your trip.
1. Refill your Incontinence Prescriptions
Ahead of your travel date, make sure you have refilled any prescription medications you take to manage your UI. You certainly want enough medication to get you through your trip, so you don't have to worry about running out.
2. Choose an Aisle Seat
When booking a flight or a bus trip, always select an aisle seat when possible so you can conveniently visit the restroom at any time without the embarrassment of having to ask the passenger next to you to move. Additionally, choose a seat that is close to the restroom for quicker access.
3. Pack for the Unexpected
Severe weather, technical snafus, and lost luggage aren't uncommon when traveling by plane, so be sure and pack UI supplies in a carry-on bag to help you prepare for the unexpected. You may also want to pack a change of clothes if you are relying on a less reliable UI solution.
4. Know Where to Go When on the Go
If you are traveling by car, locate rest areas ahead of time using apps like Google Maps or Charmin's "Sit or Squat" so you'll know when and where to go along your route. Also, if traveling by bus or plane, as soon as you board, take note of where the restrooms are located for quicker access.
5. Dress for Confidence
Dressing comfortably is always a priority when traveling. But you also want to consider the ease of access for a quick change if an accident occurs. Consider wearing pants or shorts with an elastic waist or side zippers so you don't have to fumble with buttons and belts. Planning your wardrobe ahead can reduce frustration and stress.
6. Find the Right Product
Wearing bulky diapers and pads is no way to travel. They can trap moisture, causing infection, discomfort, and odor. Whether you experience occasional leaks, frequent bathroom visits, or a complete loss of bladder control, Men's Liberty keeps you dry, comfortable, discreet, and in control, so you don't have to miss the "I Dos", the vineyard tour, or anything else on your schedule.
Men's Liberty is a non-invasive external catheter option that makes it easy to manage incontinence without worry and stress so you feel like yourself again. Covered by more than 3,000 insurance plans, including Medicare and VA/Tricare, why not get started with Men's Liberty today?

Contact us today to learn more about Men's Liberty and how it can make a difference in your summer travels. We also have this handy Travel Guide for your use.