NOW AVAILABLE BY PRESCRIPTION
Men's Liberty is now even easier for your patients to get. Simply write a prescription for either a 35 or 90 day supply. Your patients can go to their favorite pharmacy to fill the order. Men's Liberty can help your patients who are dealing with urinary incontinence on a regular basis or dealing with it as a complication from surgery. Your patients will remain dry 24/7 without leaks or annoying pop-offs.
The Men's Liberty Difference
One a day keeps patients dry 24/7
Fits most male anatomy
Covered in U.S. by Medicare, over 3,000 private insurances, worker's compensation and VA/TRICARE
Dependably replaces diapers, pads and condom catheters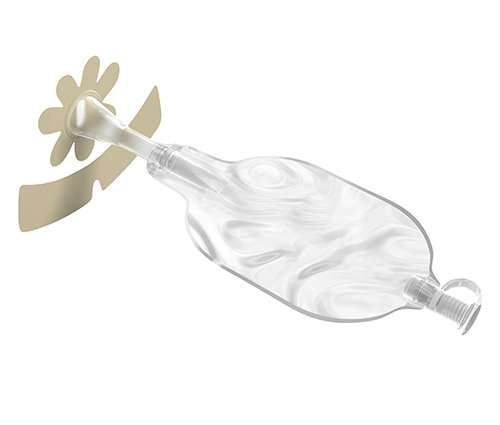 A Product Patients Will Trust
If you're a physician, nurse or medical assistant looking to help your patient with their urinary incontinence, including after surgery, you can trust that Men's Liberty will benefit the overall health and lifestyle of your patients.
To get started, request your free clinician kit with samples today!
Men's Liberty is a new way your male patients can manage incontinence. Our Healthcare Handbook outlines the benefits of using our product with a case study of a US military veteran with a spinal cord injury, as well as other potential diagnoses including traumatic brain injury, ALS, multiple sclerosis, prostate cancer and more.
Patients, caregivers and providers alike are happy with Men's Liberty:
"My patient, Mark F., has been using [Men's Liberty] and is very pleased with the performance of this product. He is able to apply one [Men's Liberty] and have it remain in place for 24 hours. He has not had any popping off or leaking with this product. More importantly, he is cleared of the pin-point sore the traditional condom catheters were causing on his penis."
~ H, Rohde, M.D.